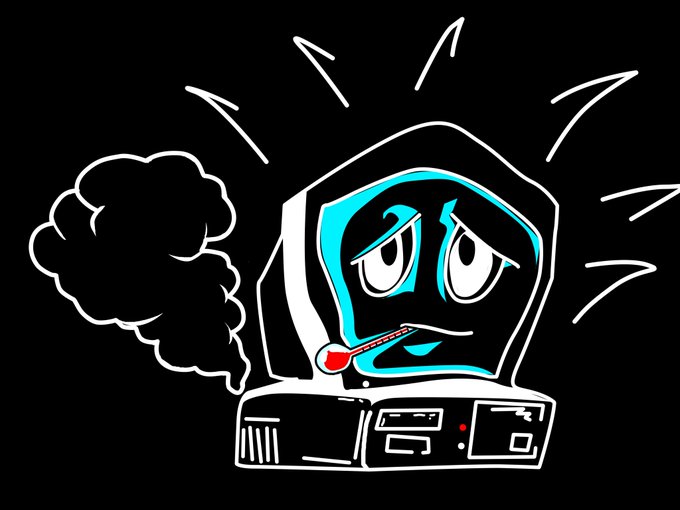 Is your Computer sick & running slower then it was?
Had it more than 6 months without a good cleaning?
Wish it ran like it used to or better?
Know something is wrong with your computer but can't figure it out?
Got some tech questions and wish you had a friend to ask? I may not know it all but I can help you learn how to search for the answer you need!
Services Offered:
Computer Repair with a smile :) Hardware & Software Repair: Windows, Mac, & Linux (including iOS and Android)
Virus & Malware Removal! Not only will I remove them but I will teach you how to keep your system clean with some easy to follow steps & answer any questions you may have.
Remote & OnSite Spring cleanings. After all your computer is like a home for your data and clutter can build up slowing down your resources when trying to get around all the mess so let me handle the Spring cleaning for you! (Recommended every 6months.)
Custom PC builds built to requested specs or questions answered to get you pointed in the right direction to building your own gaming pc or system to suit your needs.
One on One Tech Mentoring Sessions where you can ask to learn about anything Technology related & I will sit down with you and go through all your questions to make sure you learn what you want to know, when you want to know it, & how best to use that knowledge for your benefit.
Ever wish you had that friend that knew all about technology so you could just ask them to help you figure stuff out? Like the new gadgets or devices you just got but don't quite understand how to use them correctly yet. Try out our Mentoring service to get the answers you want!
Have an idea for a new project that you want to get started and want help figuring out what tech you would need and how to use it? Take advantage of our One on One Tech Mentoring to help setup those new gadgets you got or figure out how to get all your gadgets synced up and easy to use so you understand how to get the most out of them.
Reviews:
07/2019 Nia G. "I was tired of trying to game on my school laptop since it kept overheating and turning off on me. So I told Kevin about it and how much I could afford on a new one and he sat me down and explained part by part what I needed now to get up and running and what I could upgrade later when I had a little more to spend if I wanted. I've been so satisfied with what I have that I haven't even thought about upgrading yet and it was all on the midrange budget side of things. Best Experience ever!"
05/2019 Tasha W. "Kevin was so great! He fixed my all in one over night when it kept crashing one me and didn't even charge me since we are friends so I had to buy him lunch!"
03/2019 Scott T. "Thanks for fixing the training class MacOS computer. It wouldn't even start up and it was like new the next morning for class, you're awesome!"